Grant Green - The Final Comedown
Posté : 17 juin 2011 15:04
Grant Green - The Final Comedown (Blue Note BST 84415, 1972)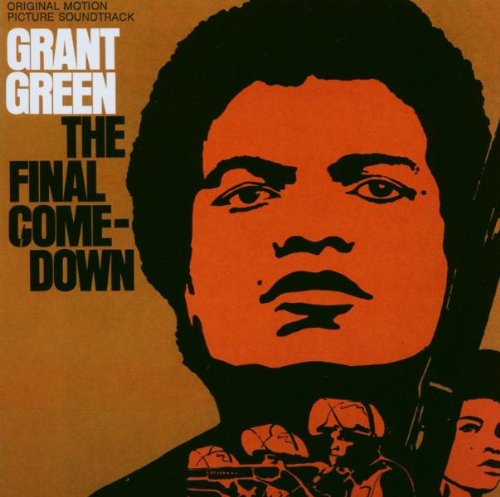 1. "Past, Present and Future" - 5:16
2. "Fountain Scene" - 3:01
3. "Soul Food, African Shop" - 2:54
4. "Slight Fear and Terror" - 1:16
5. "Luanna's Theme" - 2:29
6. "The Final Comedown" - 3:28
7. "Afro Party" - 4:11
8. "Traveling to Get to Doc" - 1:41
9. "One Second After Death" - 1:40
10. "Father's Lament" - 2:49
11. "Battle Scene" - 6:46
* Recorded at A&R Studios, NYC on December 13 & 14, 1971
Personnel
* Grant Green - guitar
* Irving Markowitz, Marvin Stamm - trumpet, flugelhorn
* Phil Bodner - flute, piccolo, alto saxophone, oboe
* Harold Vick - alto saxophone, tenor saxophone
* Julian Barber, Harry Zaratzian - viola
* Seymour Barab, Charles McCracken - cello
* Eugene Bianco - harp
* Warren Smith - marimba, tamborine
* George Devens - vibes, timpani, percussion
* Richard Tee - piano, organ
* Cornell Dupree - guitar
* Gordon Edwards - electric bass
* Grady Tate - drums
* Ralph MacDonald - conga, bongos
* Wade Marcus - composer, conductor
Cet album de Grant Green et la B.O d'un film Blax,
The Final Comedown
, réalisé par Oscar Williams et sorti en 1972:
Extrait:
Il est sorti en DVD chez
Soul Cat
sous le titre "
Emeutes à Los Angeles
":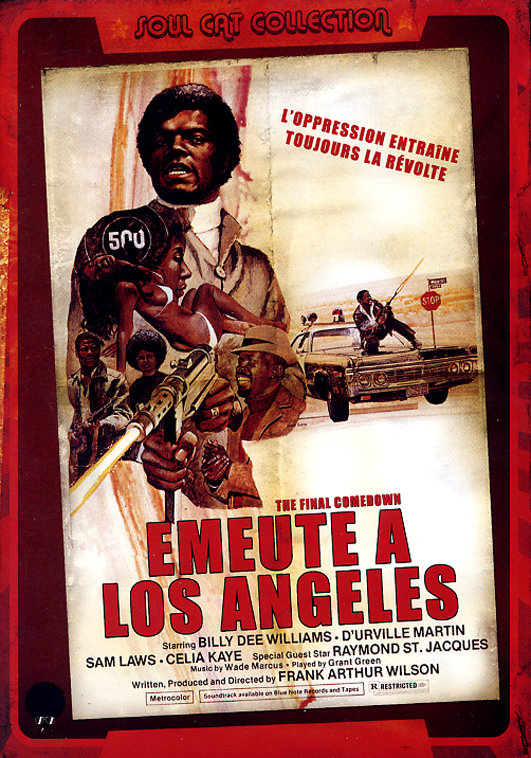 La B.O tranche évidemment avec les albums précédents de Grant Green. On retrouve notamment le regretté Cornell Dupree à la guitare, et le résultat est excellent. La musique est très orchestrée, mais n'est pas lisse, bien au cotnraire: funk, blues et pièces orchestrales s'enchaînent pour aboutir à une pièce maîtresse des B.O blax.
Extraits:
Le très funky
Fountain Scene
:
Slight Fear And Terror
:
Afro Party
:
One Second After Death
:
The Final Comedown
est un OVNI danss la disco de Grant Green, mais qui vaut le détour. Ça me donne envie de voir le film d'ailleurs.