The Greg Foat Group - Dark Is The Sun (Jazzman JMANLP.041, 2011) UK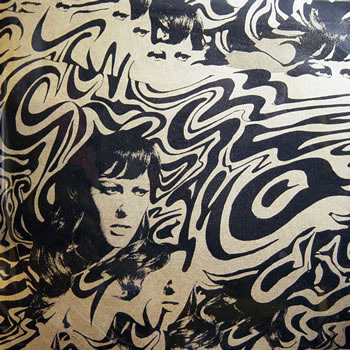 Titres
A1 Time Piece 1 (Harpsichord Bugalu) 5:24
A2 Dark Is The Sun Part 1 (Main Theme) 4:33
A3 Dark Is The Sun Part 2 (Interlude) 1:37
A4 Hello Old Friend 4:37
A5 Dark Is The Sun Part 3 (Reprise) 1:11
B1 Dark Is The Sun Part 4 (Harpsichord Waltz) 4:30
B2 Yeah You Are 1:55
B3 Uncle Bessie 4:13
B4 Bright Is The Sun 5:13
B5 Time Piece 2 (Epilogue) 4:18
Crédits
Greg Foat
: piano, orgue [Hammond], synthétiseurs, clavecin
Jacob Öhvrall
: basse
Ellen Konnebäck, Katarina Lannering, Kristin Blom, Nina Gunnarsdotter, Sanna Hyll
: chœur
Eric Young
: congas
Tony Coote
: batterie, congas, percussions
Barrie Cadogan
: guitare électrique
Trevor Walker
: flugelhorn
Henric Strahl
: guiatre 12 cordes
Rob Mach
: saxophone ténor
Alan Hardiman
: trombone
Gavin Broom
: trompette
Produit, Arrangé & Composé par
G. Foat
Pourtant fervent adepte du catalogue Jazzman depuis quelques années, je m'auto-flagelle depuis 1 mois de ne pas avoir chopé ce fantastique LP, bien que l'ayant eu au moins 3 fois dans les mains

Le titre éponyme que notre ami ITJG devrait apprécier dans un style on ne peut plus gainsbourien :
Time Piece 1 n'est pas en reste :
Uncle Bessie :
Hello Old Friend :
Bright Is The Sun :
Yeah You are :
Du spiritual jazz-funk groovy, agrémenté d'instruments assez singuliers, aux arrangements parfaits, des chœurs juste là où il faut. J'ai vraiment hâte de les voir en live.
Le format LP devient malheureusement très rare et risque de devenir un objet au prix stratosphérique dans les années à venir, j'en suis convaincu. A noter la sortie parallèle d'un 10 inches, sur lequel on retrouve une version différente de "Time Peace 1" et 2 autres de "Dark Is The Sun".
Certains n'auront pas forcément une approche facile de l'album, je vous laisse vous faire votre propre opinion. "Must Have" pour ma part