Eddie Giles - I'm A Losing Boy
(Vivid Sound VS 1015, 1979)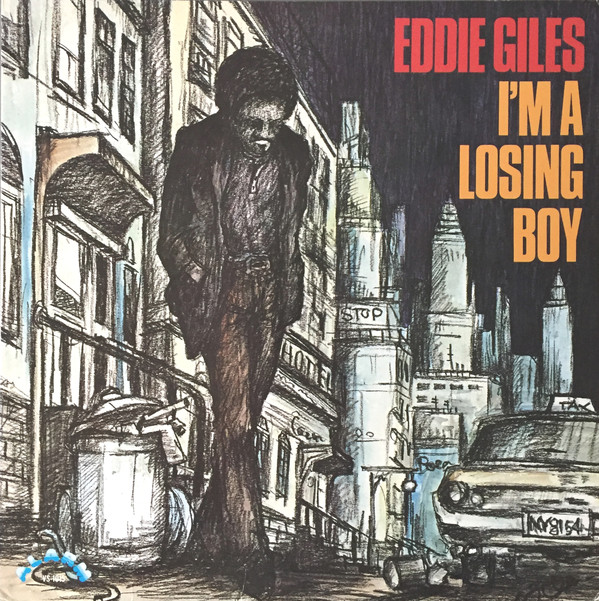 Titres
A1 Are You Living With Me The One You Are Loving With 2:11
A2 Married Lady 2:58
A3 It Takes Me All Night 3:52
A4 Swearing Out A Want 2:00
A5 How Many Times 2:55
A6 Baby I Care 2:35

B1 Baby Be Mine 1:55
B2 Losin' Boy 3:03
B3 There Must Be A Place 4:44
B4 I Can't Get Over You 5:03
B5 Soul Bag 5:15
B6 You're My Sweet Inspiration 2:57
Crédits
Voir macarons ci-dessous pour les compositions.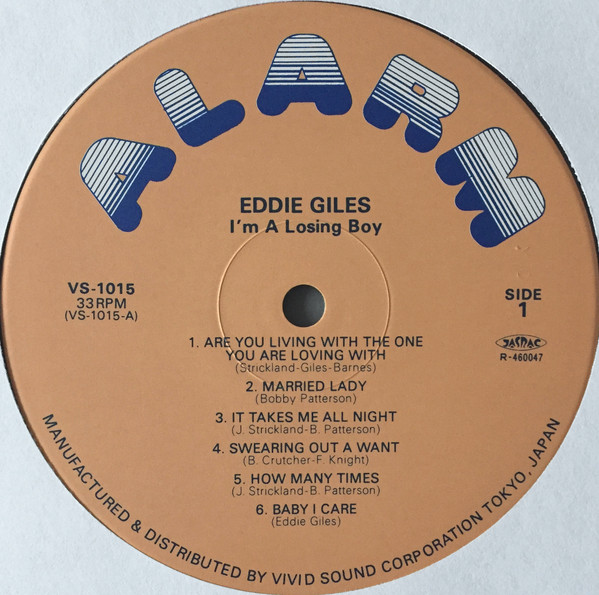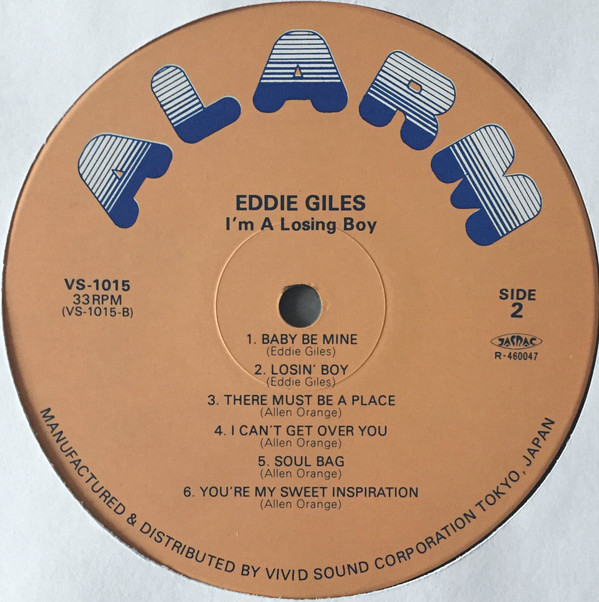 Présentation
Eddie Giles
(17 mars 1938 - 07 février 2019)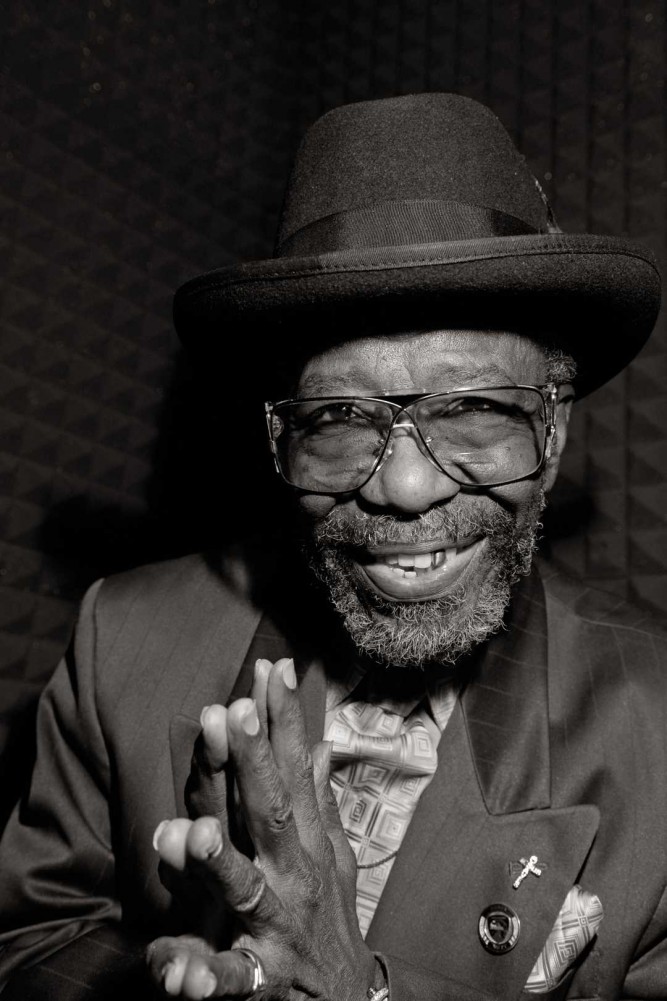 Source :
Shreveporttimes
Plus d'info (en anglais) sur :

Shreveporttimes

Discogs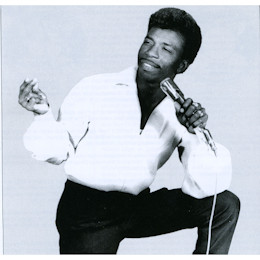 Certains titres existent en 45T d'où mention des dates avant 1979 : ai laissé 1979 quand 45T non trouvés.
Post mis en 60's / mi 70's car des titres dans cette période et sons pour les autres dans la même vibe.
Les connaisseurs compléteront, corrigeront.

FACE A
Eddie Giles_1973_"Are You Living With Me The One You Are Loving With"
(A1)



Eddie Giles_1973_"Married Lady"
(A2)
Eddie Giles_1971_"It Takes Me All Night"
(A3)

Eddie Giles_1979_"Swearing Out A Want"
(A4)
Eddie Giles_1979_"How Many Times"
(A5)
Eddie Giles_1979_"Baby I Care"
(A6)
FACE B
Eddie Giles_1969_"Baby Be Mine"
(B1)
Eddie Giles_1971_"Losin' Boy"
(B2)
Eddie Giles_1979_"There Must Be A Place"
(B3)
Eddie Giles_1979_"I Can't Get Over You"
(B4)


Eddie Giles_1979_"Soul Bag"
(B5)


Eddie Giles_1979_"You're My Sweet Inspiration"
(B6)



Eddie Giles & The Jive Five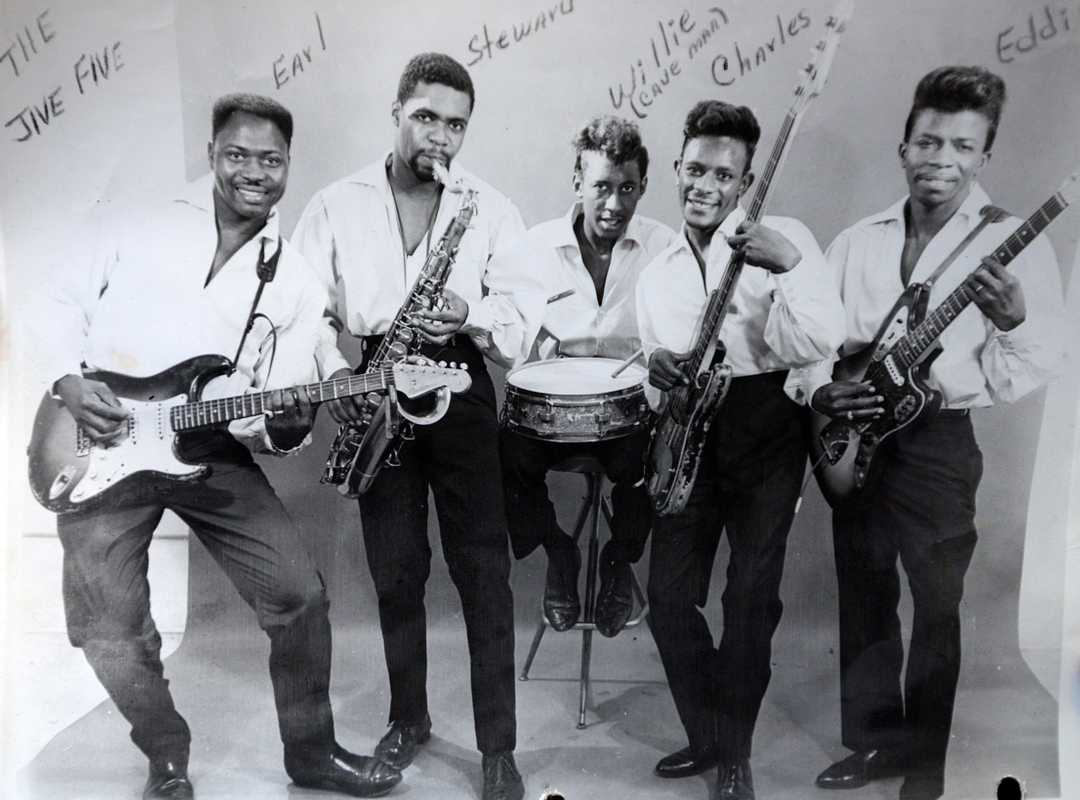 Source :
Shreveporttimes
-----------------------------------------------------------------------------------------------------------------------------
Eddie Giles sur Funk-O-Logy
-->Eddie Giles - I'm A Losing Boy (Vivid Sound VS 1015, 1979)
Funk School < R.I.P. 2019 - In Memoriam
-->

Eddie Giles

(17 mars 1938 - 07 février 2019)